Imagine the best of sea and serenity far from it all and close to everything
With the family growing and going and so many TV projects in development, we didn't have much time for the cottage. We put it up for sale but after a couple offers found it hard to let go.
So we're taking the modern approach. It's up on
Airbnb and available for rent.
It's the kind of place that is great for intimate weekend getaways and big family events. It's far from it all and close to everything. On the Petpeswick inlet it's the best mix of sea and serenity I've found, and I've been up and down the coasts of a lot of oceans and lakes.
We've had our first renters and the experience of sharing this joyful spot has been more exciting and rewarding than we ever imagined.
Come for a visit.
John Wesley and Amanda
Ask for a family and friends offer on Airbnb!

We're Featured In The Top 12 Cozy Hideaways in Nova Scotia

http://www.narcity.com/halifax/12-cozy-hideaways-can-rent-super-cheap-nova-scotia/#

Make Reservations and see more details on Airbnb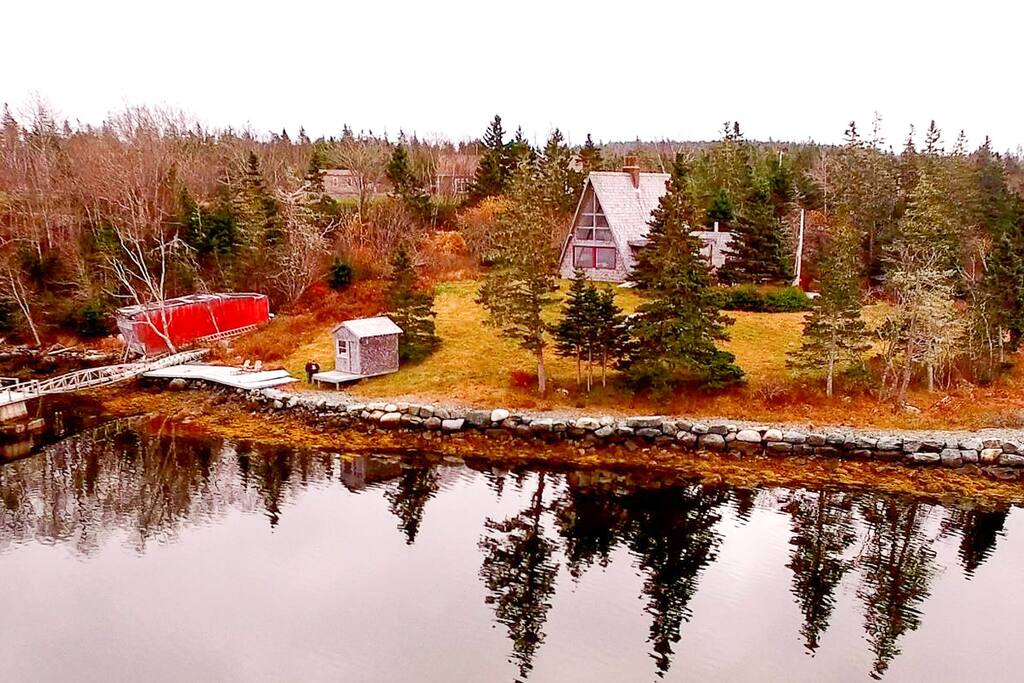 The East Point At Petpeswick
East Petpeswick, NS, Canada
The East Point is close to Martinique Beach in Musquodoboit Harbour NS, 45 minutes to the airport and the city, with local food, family-friendly activities, amenities and adventures near by. Surf, ...
Follow and Share on Instagram
@theeastpoint
#theeastpointcottage

AIRPORT DIRECTIONS HIGHWAY
Halifax Stanfield International Airport
1 Bell Blvd, Enfield, NS B2T 1K2
Get on NS-102 S from Bell Blvd
5 min (3.3 km)
Follow NS-102 S and NS-118 to NS-107 E in Burnside. Take exit 13E from NS-118
11 min (19.6 km)
Continue to NS-107 E
10 min (12.5 km)
Continue onto NS-107 E
15 min (24.8 km)
Continue on Nova Scotia Trunk 7 E. Drive to E Petpeswick Rd in East Petpeswick
6 min (5.2 km) 570 East Petpeswick Road

AIRPORT DIRECTION BACKROADS
Halifax Stanfield International Airport
1 Bell Blvd, Enfield, NS B2T 1K2
Take Barnes Dr and Pratt and Whitney Dr to Old Guysborough Rd/NS-212 E
5 min (3.4 km)
Turn left onto Old Guysborough Rd/NS-212 E (signs for Old Guysborough Road/Goffs/Elderbank)
15 min (21.4 km)
Turn right onto Wyse Rd (signs for Meaghers Grant/Musq. Harbour)
6 min (6.3 km)
Follow NS-357 S to E Petpeswick Rd in Musquodoboit Harbour
17 min (21.6 km)
Turn left onto E Petpeswick Rd (signs for East Petpeswick/Martinique Beach)
Destination will be on the right

4 min (3.3 km)570 East Petpeswick Road